---
---
The Mikoyan MiG-25 "Foxbat" & MiG-31 "Foxhound"
v1.1.1 / TOC (2 chapters) / 01 jun 16 / greg goebel
* From the late 1960s, the Soviet Union fielded a new and advanced fighter, the Mikoyan "MiG-25", with the "Foxbat" figuring prominently in the nightmares of Western military officials. After the aircraft was better understood, there was then an inclination to dismiss it. The "Foxbat", as it was known in the West, was one of However, once a balanced view emerged, the MiG-25 was seen as a remarkable machine that was well designed and engineered for its specified roles. This document provides a history and description of the MiG-25 and its direct successor, the "MiG-31 Foxhound".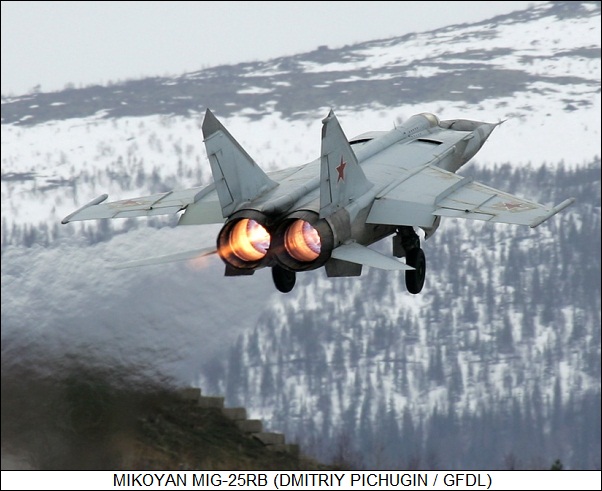 ---
---
---

---