---
---
AirVectors
greg goebel / follow "gvgoebel" on twitter
* AirVectors is a website with technical writings on military and commercial aircraft of the past and present. All written materials on this website are the work of Greg Goebel and are free for all use. All images on this site marked "GVG" are also the work of Greg Goebel and are free for all use.
NEW for August: The IAI Westwind & Astra
Proper citation of any materials taken from this site would be appreciated, and it is recommended that revision codes be retained, since these materials are regularly updated and it's good to recognize outdated items in circulation. Top and bottom menus provide navigation -- including sitemap, updates, and Google search -- along with access to email, a blog, and a set of hyperlinks. A banner at the bottom of the page promotes a particular document each month, along with access to a comment board and a donations page. All sensible feedback is welcome.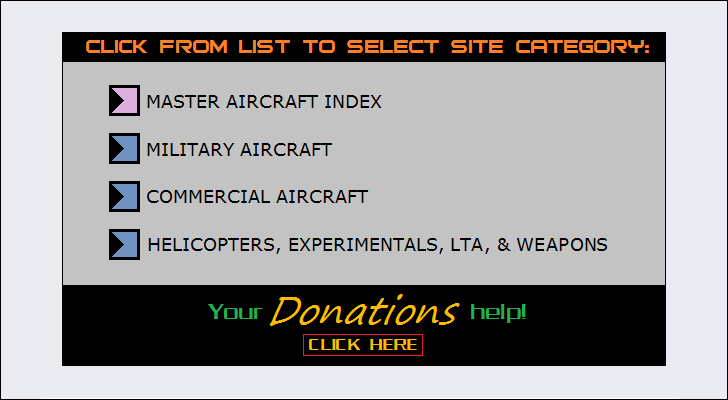 ---
"[Arthur Dent] learned to communicate with birds and discovered that their conversation was fantastically boring. It was all to do with wind speed, wingspans, power-to-weight ratios, and a fair bit about berries."
-- from LIFE, THE UNIVERSE, AND EVERYTHING by Douglas Adams
---
---

---